Showing 1–8 of 32 results
La Ferme du Bourdicou Farm Shop
Buy Online & In Store
Three great ways to shop…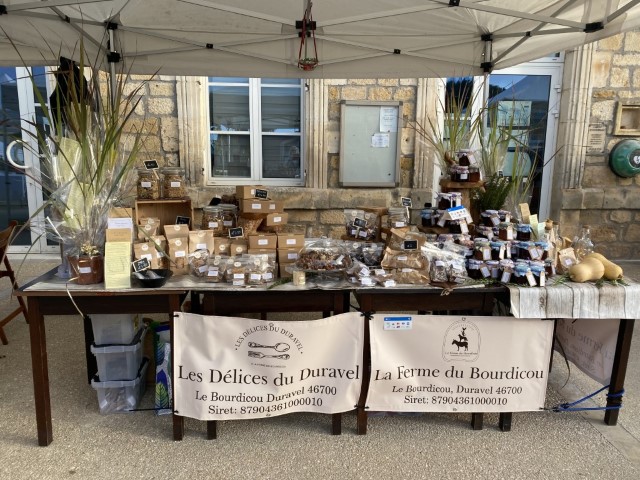 All the products in our online store can be bought using Click & Collect. Order and pay by midday on Wednesday to collect the following Saturday from our stall at Duravel market, near the Mairie.*
Click to order from our Online Store
Confirm and pay online
Collect your order from our stall at Duravel market on Saturday morning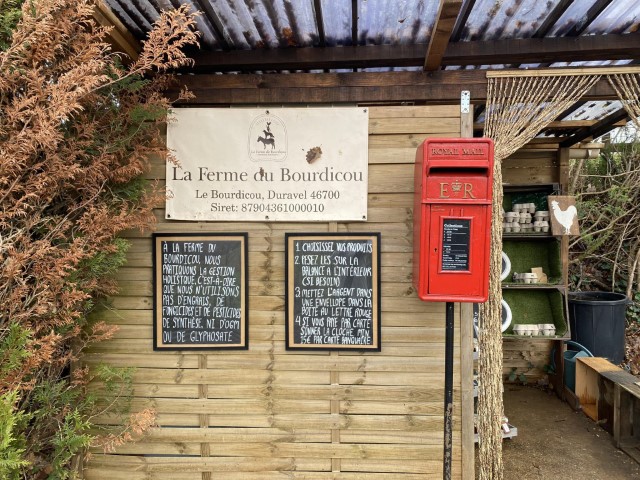 A limited selection of farm fresh goods are on sale at the Farm Gate Shop every day, with an 'honesty box' for payments.
Free range multi-coloured chicken eggs, duck eggs and small bantam eggs.
Hand-prepared salts, spices and smoked herbs.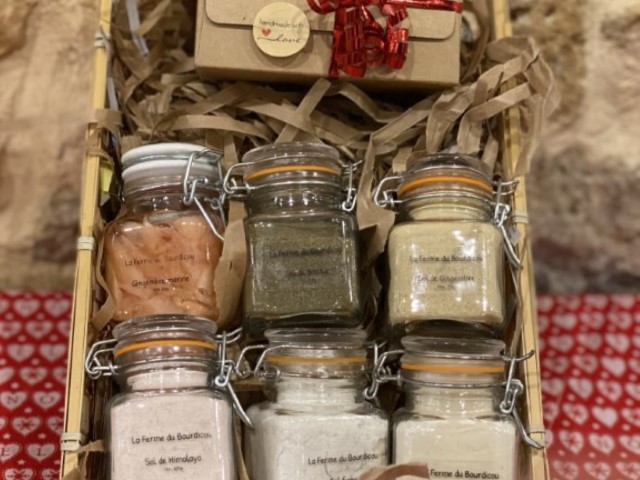 Occasionally we will offer a selection of products that can be ordered online and posted to your home or other delivery address. The range is limited because we won't risk sending goods that can be easily damaged or are perishable.
If there is something you really can't do without let us know and we will try and find the safest, least expensive way to ship it.
New! Indian Curries & Side Dishes
Looking for tasty breakfast treats, fresh veg, free-range eggs for healthy meals, or something naughty to nibble on during the day? Look no further! We have it all. From homemade cakes, jams and fudge, to authentic Indian cuisine. It's all here in the Bourdicou Farm Shop!
Delicious Treats Every Week!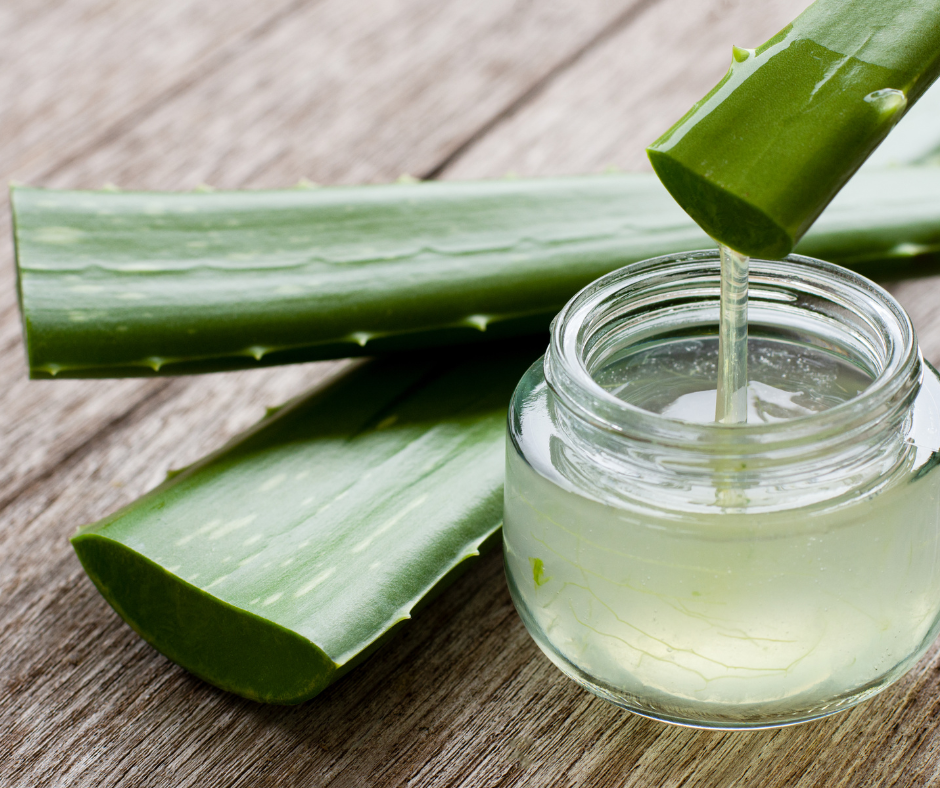 Effortless Entertaining
Order online and collect from our stall on Saturday morning at Duravel market. Or make life easy and have your order delivered to your home. Keep a lookout for the Weekly Bakes and our NEW exciting range of homemade Indian dishes. Add them to your weekly farm shop to save you time and effort when you are entertaining friends! We also stock a wide range of hand prepared herbs, spices and rubs that will give all your dishes the WOW factor!
*Please note: If you choose to collect your order out of hours, La ferme du Bourdicou cannot be held responsible if your goods are taken by someone else.
Spend Over €20 in December and Get 25% Off Your January Order
Voucher Code Terms & Conditions
1. This offer is applicable on Click & Collect orders of over €20 and Bourdicou market stall purchases of over €20 completed in December 2023.
2. One unique 25% discount voucher code will be issued for each Click & Collect order or Bourdicou market stall purchase that satisfies the qualifying conditions.
3. The unique voucher code is provided to the customer in person when the December order is collected, or via email on request.
4. Each unique voucher code can be used on Click & Collect orders of over €20 or on Bourdicou market stall purchases of over €20 completed in January 2024.
5. Only one 25% discount voucher code can be redeemed per transaction.
6. This offer cannot be combined with other online redemption/voucher codes.
7. This offer can be combined with official Gift Vouchers issued by La ferme du Bourdicou.
8. This offer is not applicable on Farm Gate Shop collections or on shipped orders.
Additional Information
All prices shown on the website are in Euros € (VAT is not applicable, art. 293 B from French General Tax Code). Shipping costs are calculated during checkout. Charges are based on the total weight of the goods and the delivery address. For more details about shipping costs please visit our Shipping Policy page. It is also in your best interests to make sure you read our Returns & Refunds policy – this is particularly important when placing an online order.
Allergies & Ingredients
We try to ensure that each product includes a full list of ingredients (in English and French), including allergens. All our goods have the ingredients list on the packaging and you can also view them on the individual product pages.
Although we do our very best to stick to this list, occasionally we may need to make small adjustments if an ingredient is out of stock. Sometimes this is the case with products containing nuts and seeds. 
We use nuts in our kitchen, so the baked goods are not suitable for anyone who has a nut allergy. If there is anything you are not sure about, please contact us prior to ordering.
Happy shopping!
View the full range