Visit La Ferme du Bourdicou.. there's so much to see and do!
Small-Scale Farming Striving to be Self-Sufficient
Nurtured By Nature
Based in the Occitanie region of France, La Ferme du Bourdicou is a small-scale farm practising Holistic Management. We use a whole farm planning system to manage our agricultural and livestock resources to reap sustainable environmental benefits. And we do this without using any synthetic fertilizers, fungicides, pesticides, GMOs or glyphosate.
Without a doubt, animals play an integral role in enabling us to become self-sufficient. Our livestock spend their days grazing on a diverse range of plants as they move across the landscape. They enjoy a healthy, stress-free life while regenerating the soil and creating fertile land. We believe animals and humans can coexist harmoniously in this life-nurturing environment and that we will sustain a richer quality of life far into the future.
At Ferme du Bourdicou, we also have a simple philosophy. What we do here must be respectful to nature and inclusive for everyone. And, equally important – it must be FUN doing it!
This week's featured video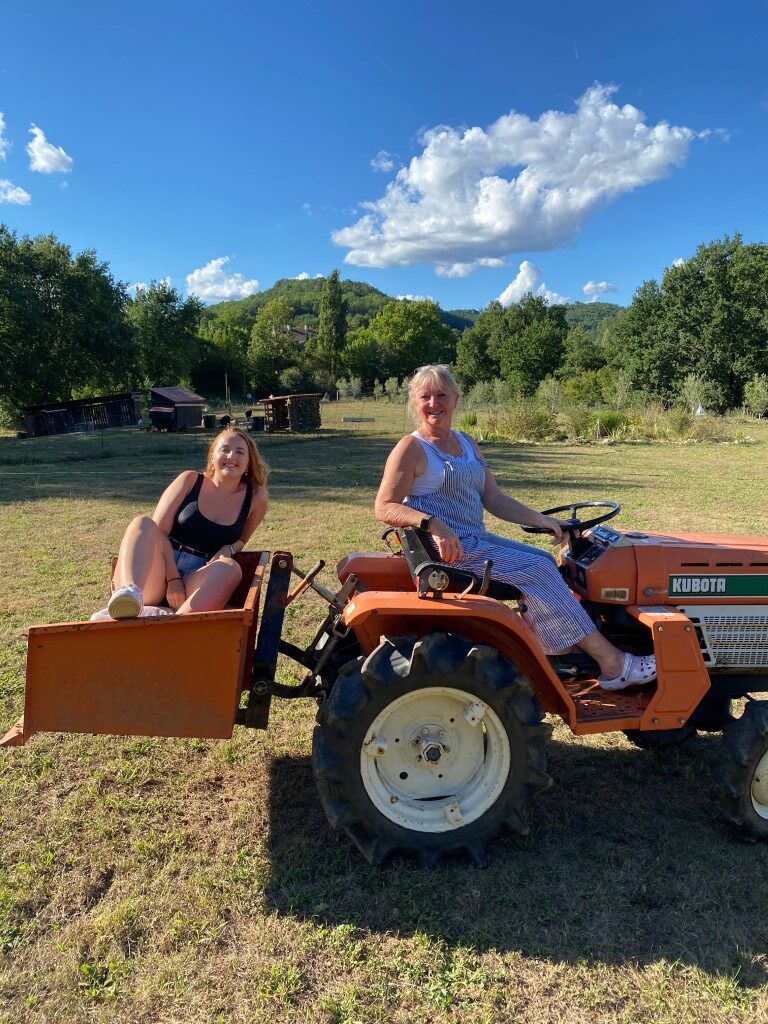 Life on the Farm
Ferme du Bourdicou sits on approximately 2.5 hectares of land. This is divided into several areas where we use different farming techniques, such as rotational grazing and agroforestry.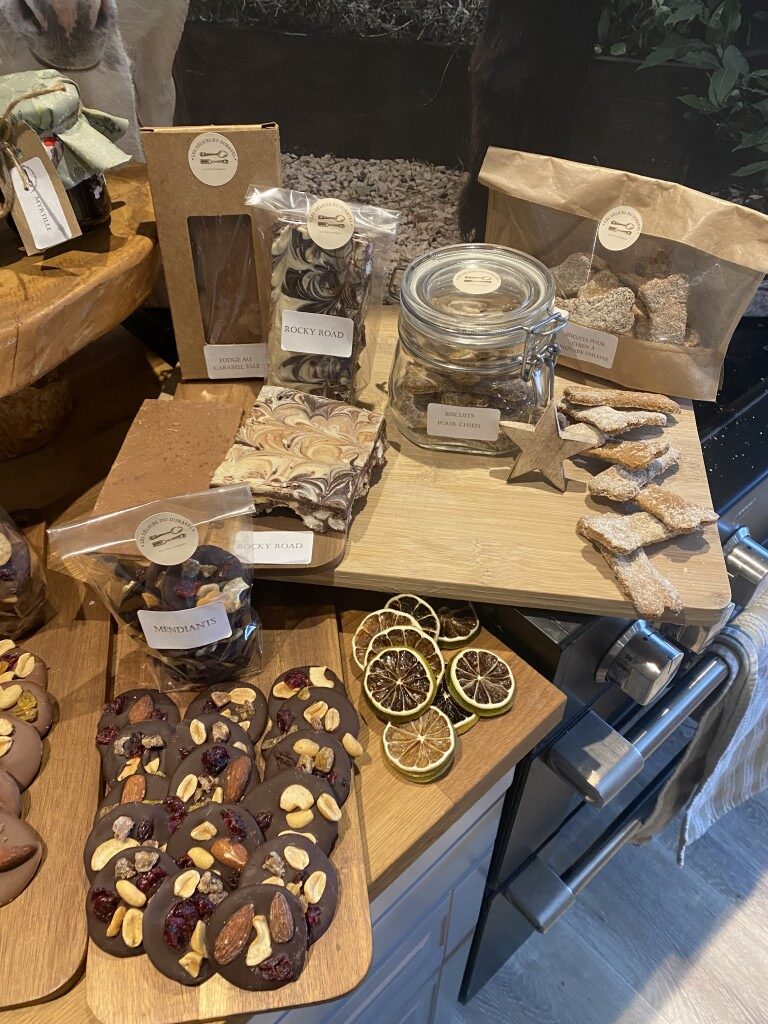 From Farm to Shop
Nothing on our farm goes to waste. Most of the crops are grown for us and the livestock. Some of our farm-fresh produce and homemade goods are also available for you to buy from our Farm Gate shop or online.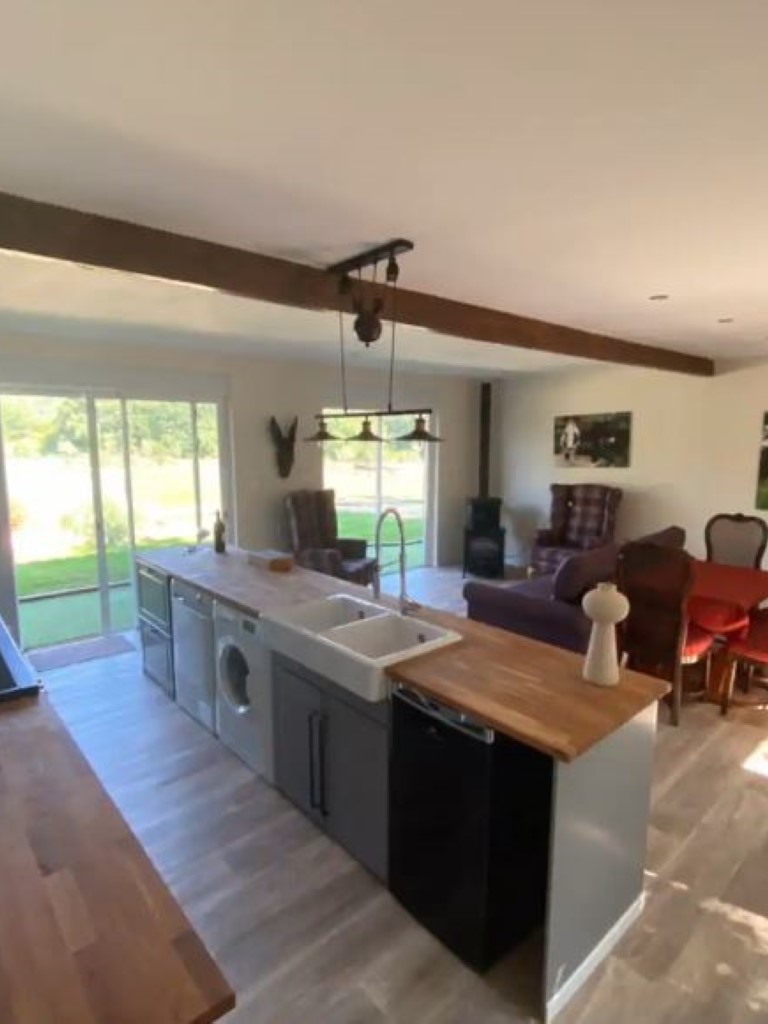 Stay on the Farm
Our two bedroom, family-sized holiday gite offers luxury open plan living space and private pool. Relax in the beautiful tranquil garden and enjoy the surrounding nature. You can do as much or as little as you want.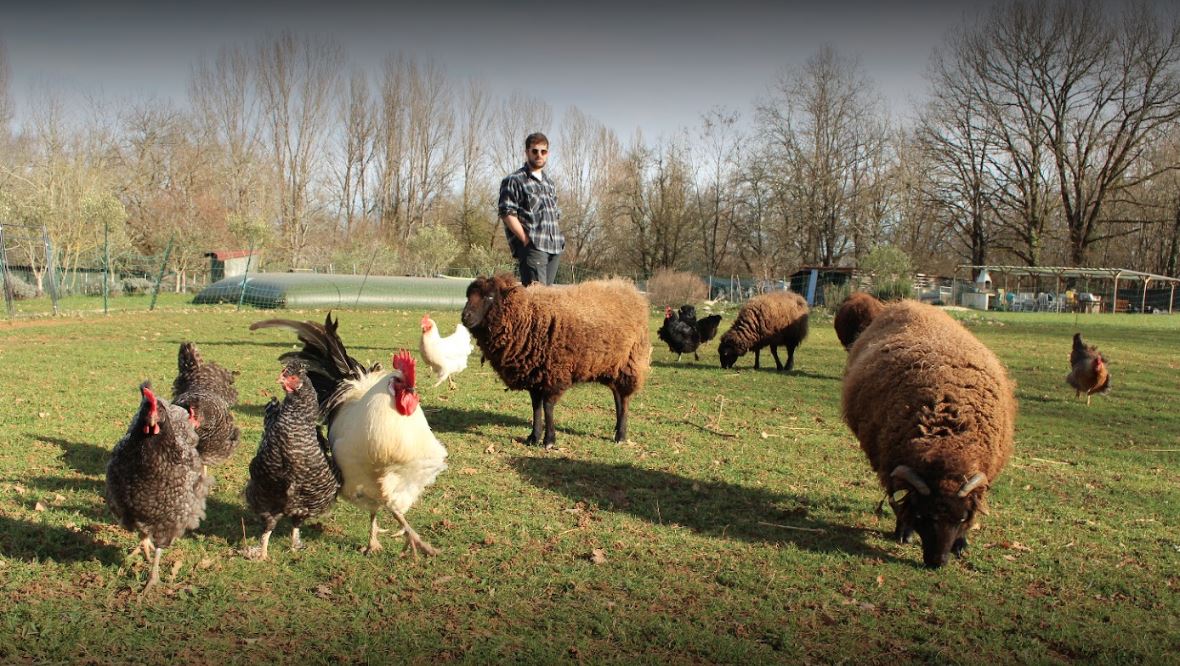 "The animals.. will charm your socks off."
"Lovely and welcoming farm using sustainable techniques such as rainwater harvesting (check out the pillow tanks!) and agroforestry. The numerous animals are very lively and will charm your socks off. Being here was a delight. Also, I hear they are building an elf village along the road for good luck. A must see! "~ E. Facq. April 2023.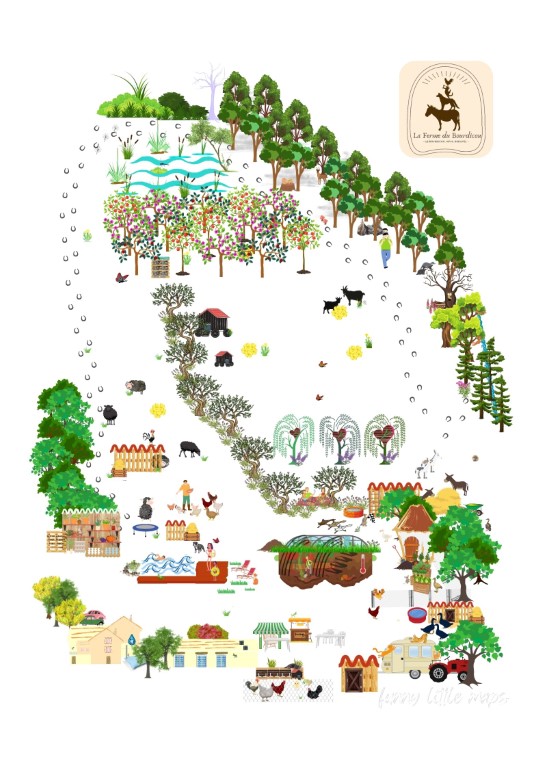 Micro farm Walking Tour!
Join us on a 2 hour guided walk around our fabulous micro farm! Meet our friendly animals – learn about what they eat and how they live. And most importantly, how they contribute to the farm's ecosystem. Each creature plays a part in building an environment where humans, animals and nature can coexist and thrive.
Walk around our raised beds and spacious underground greenhouse. Discover our practical solutions for soil regeneration and water catchment. From using the nutritious manure of the animals to our clever systems for collecting rainwater from the roofs.
Then at the end of the tour, enjoy a refreshing drink and some of our delicious farm fresh cakes!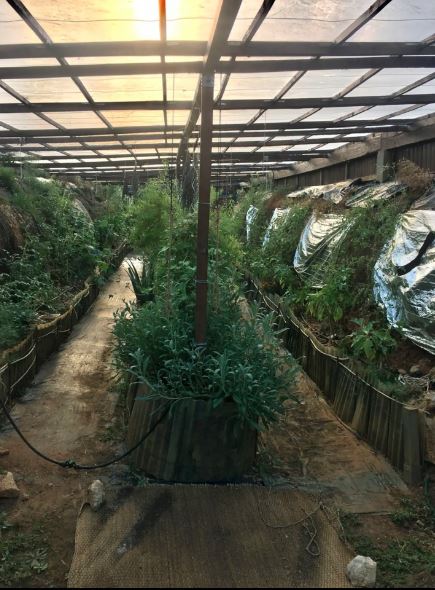 Environment friendly
At Ferme du Bourdicou we all work together to achieve the optimal results. 'We' includes us, the animals, insects, plants and the soil. And not forgetting the rain and sun.
We do not use any synthetic fertilisers, fungicides, pesticides, genetically modified organisms (GMO) or glyphosate. So we use environmentally friendly ways to grow produce to feed ourselves and our animals. Any surplus produce is sold in the farm shop.
Several crops are grown in an underground greenhouse called a 'walipini'. This incredible structure captures and stores heat during the day and releases it at night. Its clever design means we can even grow crops in here during the winter!
Our Projects
Self-sufficiency, water conservation, using natural and recycled materials to build the houses for our animals and making 'hot compost'. Learn all about our different ongoing projects by joining us on one of our walking tours. Better still, come and stay in our fabulous family-size farm gite for a few days and help out on the farm.
Discover our practical solutions for soil regeneration and water catchment. From using the nutritious manure of our animals to clever systems for collecting rainwater from the roofs. No matter the size and location of your home, you can always take steps to live more self-sufficiently and sustainably!
It's a serious subject, but at Ferme du Bourdicou we make it fun to learn. And at the end of the day, we are all about soul, muck and animals.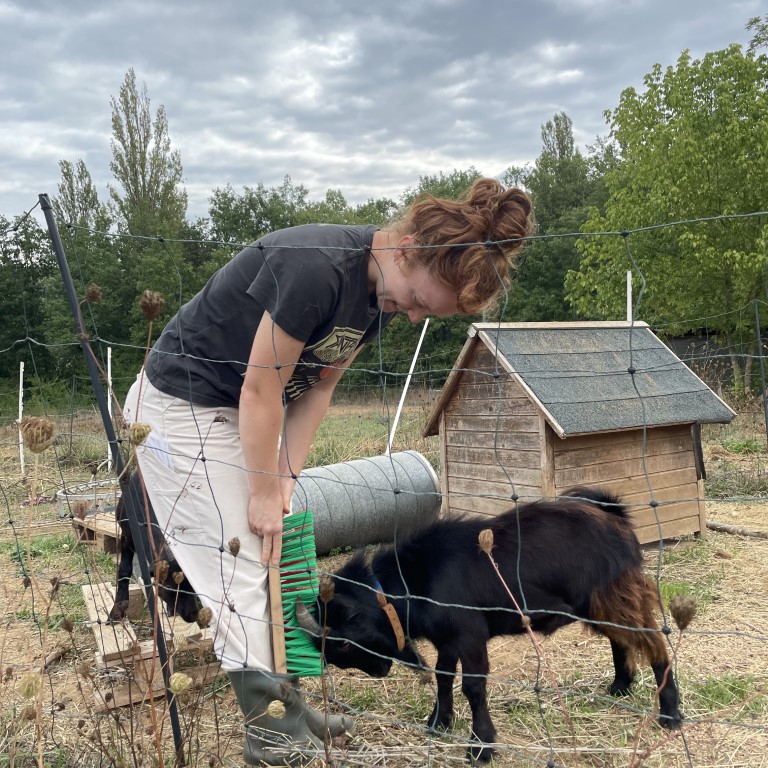 Our Mission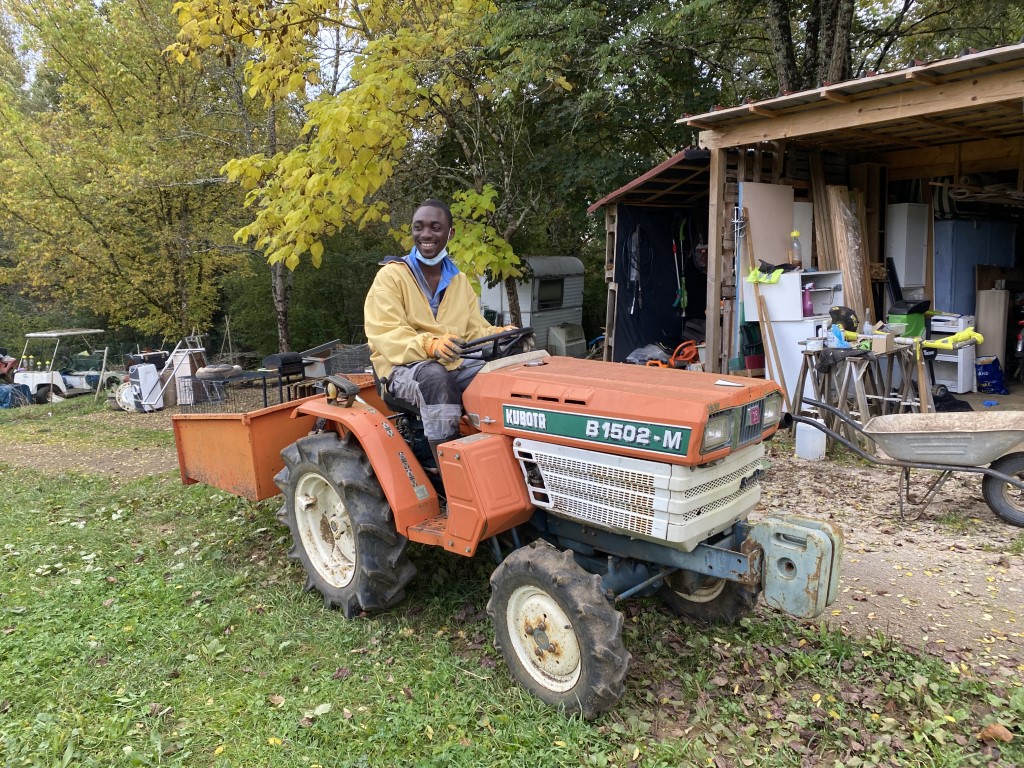 Working with the land and livestock to regenerate the landscape and drawdown carbon into the soil to improve growth and help slow climate change.
Follow Us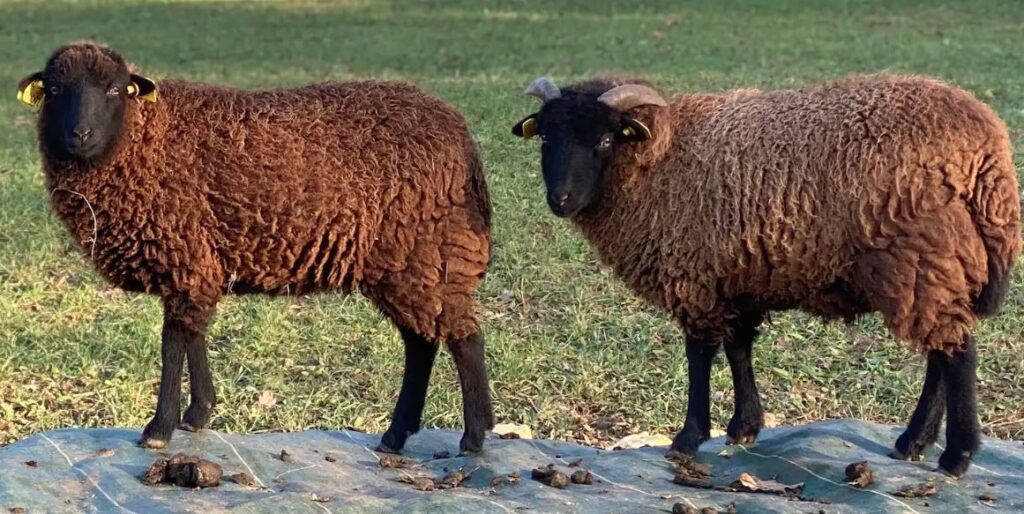 Ryan and Juno, two of our wonderful Ouessant sheep. Also known as the Breton Dwarf, the Ouessant (pronounced 'ushant') is one of the smallest, naturally occurring breeds of sheep in the world.
Follow Ryan, Juno and all of the other workers (and non-workers!). Keep up to date on all the latest news, events and projects. Find out what your animal friends really get up to everyday!