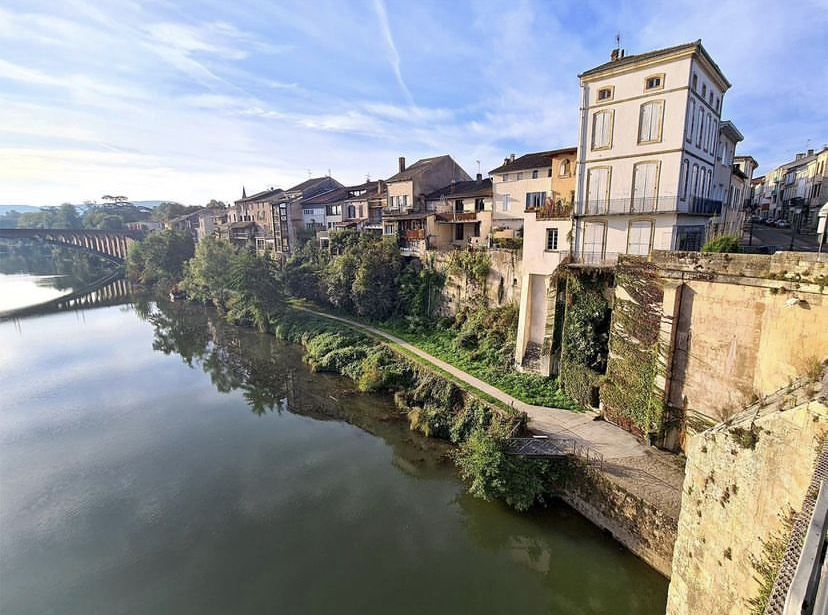 Local Area Highlights
Lot-et-Garonne Landmarks & Activities
Cycling, hiking and walking routes, fishing, horse-riding and theme parks!
If you can drag yourself away from our fabulous farm there are plenty of family attractions and activities in the area. For lovers of cycling, hiking, walking, fishing and horse-riding there are lots of great locations. And most are only a short drive from the farm.
Forests, rivers, lakes, beautiful paths, natural sites and historical towns and villages. There's so much to discover in Lot-et-Garonne. Whether you prefer to be on foot or on two wheels there are routes for walking, hiking and mountain biking, as well as a few gentle cycle paths. From the novice to the expert, the lone-traveller to a group of friends. You are guaranteed to find your favourite pastime and if you don't, then why not try something new?
Come and stay in our luxury farm gite. Spend a day hiking in the forest or fishing in a nearby river – whatever you want, you can do. Then come back to your base at La ferme du Bourdicou and simply relax. You'll find a wide range of activities in the Lot-et-Garonne, suitable for all ages. So we're pretty certain that you'll find something for everyone. However, one thing is for sure… after a long day exploring, coming home to la ferme du Bourdicou is pure bliss!
Traditional Markets
Whatever your taste you will enjoy visiting the many local markets and trying the produce of Lot-et-Garonne. This area is one of the main agricultural regions in South West France and you will find a great range of fresh produce – fruits, vegetables, poultry, cheeses and of course.. a huge selection of wines! (More about that later).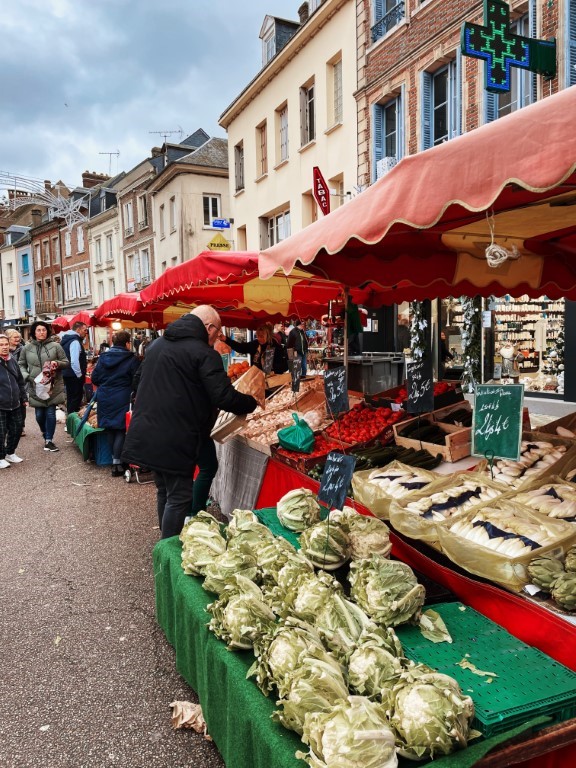 Alongside famous local products such as Marmande tomatoes, you'll also find Agen prunes, strawberries, melons, asparagus, hazelnuts, 'magrets de canard' and cheeses. Get yourself a good selection of produce to use on the BBQ back at Bourdicou and for dining al fresco.
Like all traditional markets, they are popular with locals and tourists alike. There's a bustling, friendly atmosphere and it's a great way to immerse yourself in French life for a few hours.
In France, the markets are an integral part of the country's traditions as well as its favourite pastime – eating good food. So visiting a market when you're here on holiday is probably the most authentic French experiences you will ever have!
Nearby Towns and Villages
Saint-Cirq Lapopie
Just over an hour's drive from Bourdicou, Saint-Cirq Lapopie is a spectacular hilltop village perched high on a cliff. The River Lot snakes its way along the bottom of the limestone cliff and the views are simply stunning.
Positioned on a steep cliff 100m above the river, the town is a popular tourist destinations in the Lot. In 2012, it was voted number 1 in the TV show Village préféré des Français. Saint-Cirq-Lapopie is also listed in Les Plus Beaux Villages de France (the most beautiful villages of France). For things to see and do around the town, check out the article in The Good Life France magazine.
Activities in Lot et Garonne
Top 20 Cycling, Hiking & Running Routes around Cahors – komoot.com route planner
Fishing permits, lessons and public fishing events – Lot Fishing Federation.
Disclaimer: We include these links solely as a convenience to you. The presence of these links does not imply a responsibility for the linked site or an endorsement of the linked site, its operator or its content.