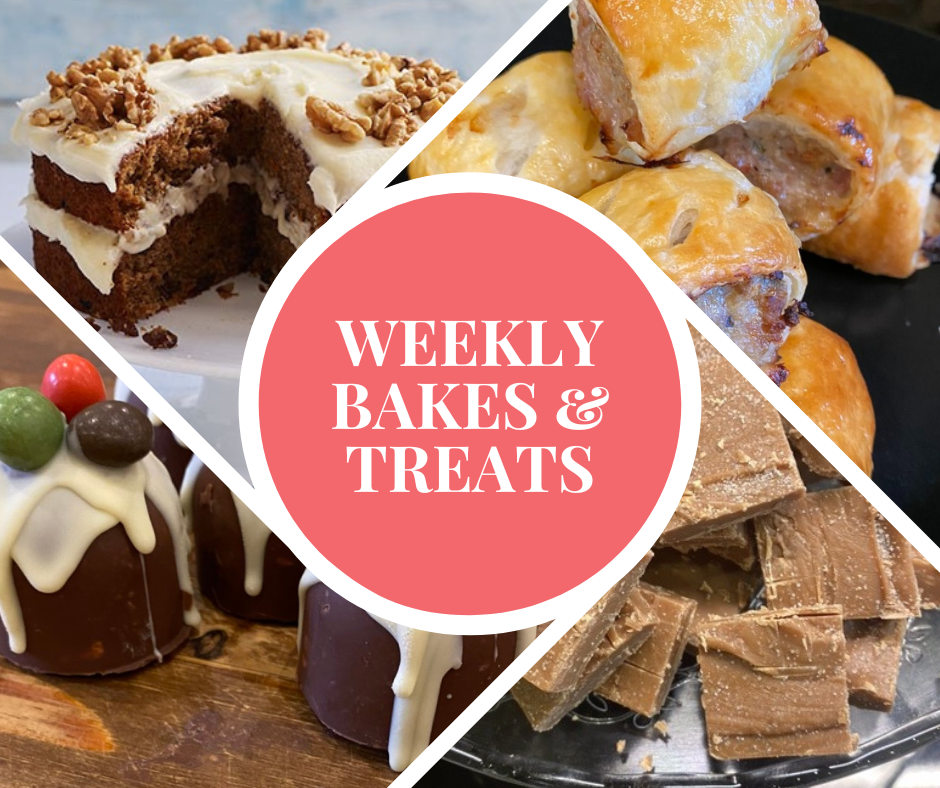 Weekly Bakes & Tasty Treats!
We all need to spoil ourselves now and again, or treat someone special. So with our deliciously tasty cakes, pies and home-made fudge we've got it covered. Add your family's favourites to your Click & Collect order to make sure you don't miss out. With our wonderful weekly bakes starting from only 2.00€ a slice they don't just taste great, but they're a great price too!

Allergies & Ingredients
We try to ensure that each product includes a full list of ingredients (in English and French), including allergens. All our goods have the ingredients list on the packaging and you can also view them on the individual product pages.
Whilst we do our very best to stick to this list, occasionally we may need to make small adjustments if an ingredient is out of stock. This is sometimes the case with products containing nuts and seeds. Because we use nuts in our kitchen, the baked goods may not be suitable for someone who has a nut allergy. If there is anything you are not sure about, please contact us prior to ordering.
Important – It is in your best interests to make sure you read our Returns & Refunds policy. This is particularly important when placing an online order.
Directions – Click this link to find your way to Duravel marketplace