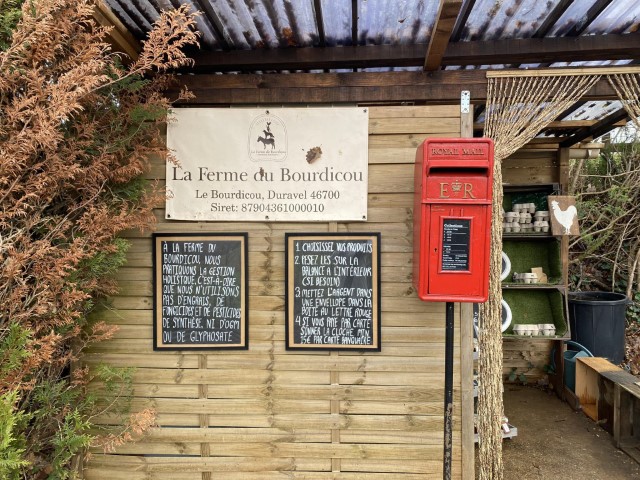 Your Local Farm Gate Shop
Outside of opening hours a small selection of farm fresh goods and hand-prepared products are on sale in the little wooden cabin near the farm gate. There is an 'honesty box' for payments, so all you need to do is pop your money into an envelope and drop it into the red post box. It's a quick and easy way to stock up on a few goodies any time you are passing.
Our full range of products are available if you order using Click & Collect*
*Please note that if you choose to collect a Click & Collect order from the Farm Gate shop, La ferme du Bourdicou cannot be held responsible if your goods are taken by someone else.