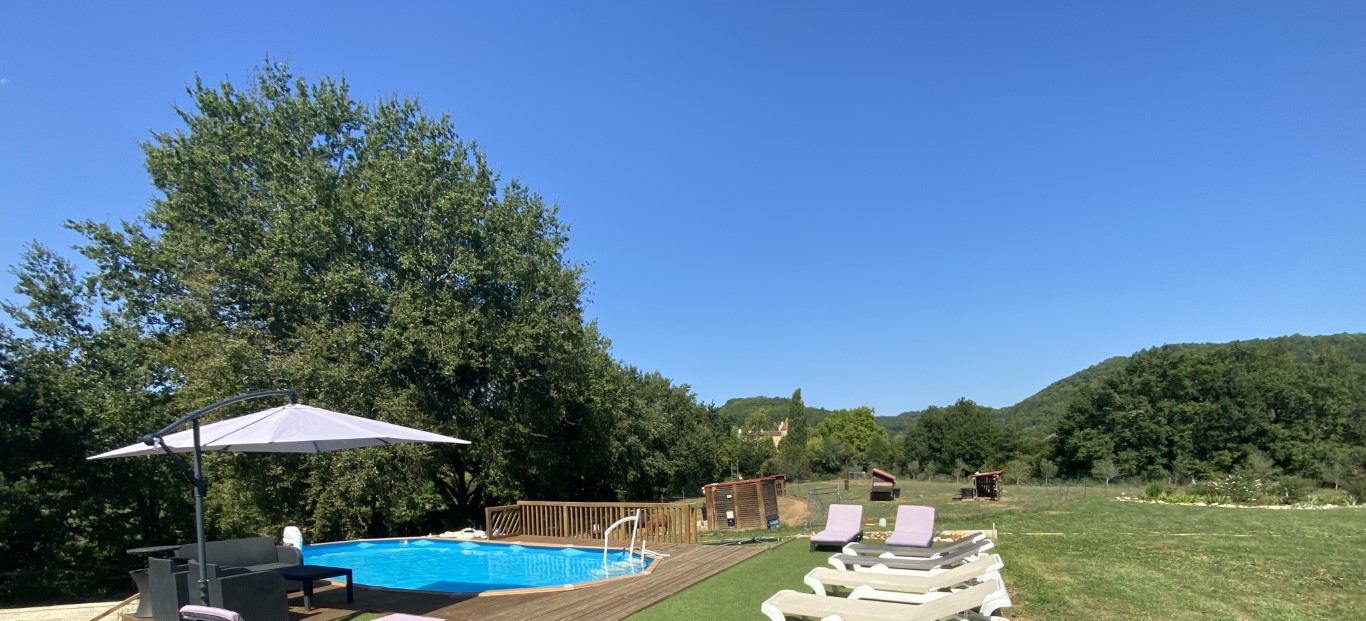 Stay at Bourdicou
Luxury two-bedroom Gite with Pool
Luxury Gite Accommodation
Do as much or as little as you like
La Ferme Du Bourdicou is surrounded by nature and has wonderful views of the surrounding countryside and nearby chateau. Which means our luxury gite is in the perfect location for anyone seeking rest and relaxation. There are plenty of places on the farm where you can go for a walk, sit quietly, have a picnic or talk to the animals. Just a short drive away there are pretty villages, gently flowing rivers, vineyards and historic landmarks to discover and explore. There are plenty of activities for all ages right on our doorstep. Take a gentle stroll along quiet country lanes. If you are feeling more energetic you can go cycling, hiking, fishing, kayaking and horse-riding. They're all just a short drive from here.
Guests have full access to the gite, pool and farm land. Also, if you or the children want to see the animals we can take you into some of the animal enclosures. Get up close and personal – help with the feeding, cleaning and lots of other little jobs around the farm.
During your stay you can help out on the farm, gather your own eggs and choose vegetables for your meals. We can help you pick the best veg and will happily chat with you about our different projects. If you are keen to learn about a particular area or project we also offer an exclusive tailor-made course. This can be arranged on any morning during your stay for a small extra charge. So that you don't miss out, we'll also tell you if we have any events planned during your stay.
Open-Plan & Fully Accessible
The Bourdicou gite comfortably sleeps up to four people. The two large bedrooms are tastefully decorated and furnished to ensure you have a great night's sleep. Both rooms (one with king-size bed and one queen size) also have ensuite toilet and shower rooms. With wonderful views over the surrounding countryside you will wake up and think you are still dreaming. Open the window and listen to the birds singing in the trees. You might even hear the donkeys braying for their breakfast!
The spacious open plan kitchen, dining and living area has been designed with luxury and comfort in mind. It also has the most amazing views across the pool, terrace and large gardens. This is truly a magical place and you will never want to leave.
Price Per Night
The prices quoted below are in Euros and are the rates per night depending on the period of your stay. We have a 3 night minimum stay policy all year round. However, if at any time you are passing close to Bourdicou and looking for overnight accommodation, please get in touch. Occasionally we will consider one or two night stays, as long as we have at least 2 day's notice.
Please note : because our gite is located on a working farm we do not allow guests to bring pets.
28th October 2023 – 30th March 2024 – €80 per night
31st March 2024 – 31st May 2024 – €90 per night
1st June 2024 – 5th July 2024 – €100 per night
6th July 2024 – 31st August 2024 – €120 per night
What's Included
Fully equipped kitchen, cooking utensils, crockery and cutlery
Towels, bedding and bed linen
Washing machine, dryer and iron
Dishwasher
Free on site parking
Free WiFi
BBQ area & Tiki Bar
Hairdryer
Fully accessible, ground floor accommodation
Private Pool, terrace with sun loungers and parasols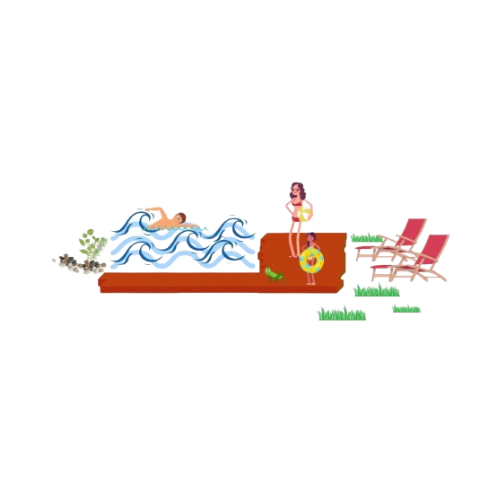 Book Your Stay
To stay in our beautiful farm gite book direct with us for the best rates. Phone or email with the dates and duration of your stay. We will confirm whether the gite is available for that period or not. If it is available and you want to go ahead we will email you our Booking Terms and Conditions. These must be signed and returned to us with any applicable deposit.
If you would like to see a copy of the Booking Terms & Conditions prior to booking, please email us.
What our guests say about us
"We spent 3 nights at the Bourdicou farmhouse with our 2 daughters, 7 and 2 years old. The accommodation is perfect, the amenities, the bedding (a 180 cm bed!) which is very comfortable, the bathrooms with Italian shower and the tasteful decoration make it a really nice cocoon. And what about the two bay windows with a view on the forest!? The swimming pool is secured and the sun loungers and hammocks invite you to take a nap. The accommodation is located near the animals of the farm. What a joy for the girls to be able to go in a few steps to observe the chickens, ducks, donkeys and sheep but also the vegetable garden.
Finally, Beverley is a remarkable hostess! She was very attentive to make sure we had a good stay and was always willing to give information to our oldest daughter's (many) questions. Thank you so much. We look forward to coming back".
---
"Beverly and Charles are perfect hosts. The gite is great. We thought the most strange thing was that the gite stays super cool even with a degree of 36 outside. We saw that there was no air conditioning and thought hmmm.. But it was around 35 degrees all week and we have not missed air conditioning once.
Furthermore, it is very spacious inside, very clean and everything is there, even a dryer and dishwasher. A huge ballroom of a bathroom which is also completely adapted for people in a wheelchair, without making it ugly. We were with a wheelchair and it is so spacious … no thresholds, and adapted plumbing that that works very well.
The micro farm is amazing and Beverly and Charles are very enthusiastic people with great ideas and work hard for all their animals and vegetables.
The area is beautiful, every day there is a market in a different place, so you can easily view and explore the area and do your shopping with the locals. We had a really wonderful time! Actually, no downside at all. Definitely coming back!
Visit La Ferme du Bourdicou.. there's so much to see and do!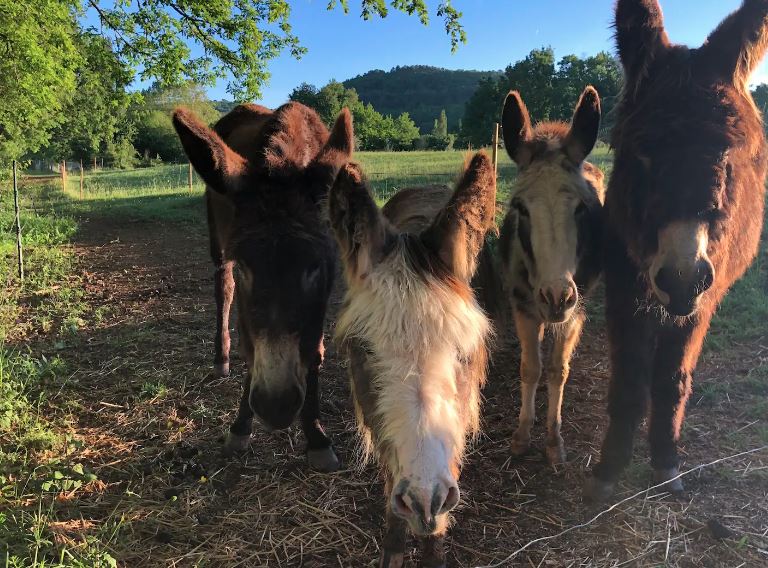 Activities in Lot et Garonne
Top 20 Cycling, Hiking & Running Routes around Cahors – komoot.com route planner
Fishing permits, lessons and public fishing events – Lot Fishing Federation.
Disclaimer: We include these links solely as a convenience to you. The presence of these links does not imply a responsibility for the linked site or an endorsement of the linked site, its operator or its content.